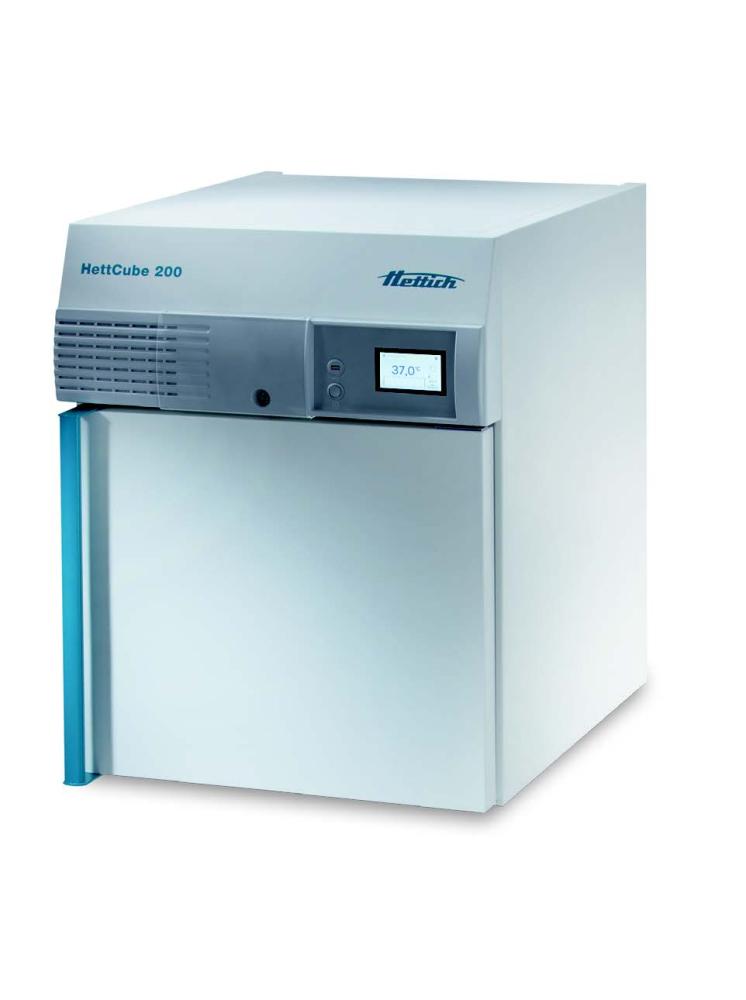 Incubators and cooled Incubators
Environmentally friendly, economical and well designed. The HettCube Range of incubators will benefit both your balance sheet and the environment, as well as providing optimum growth conditions for your cultures. The HettCube 200 is ideal for all clinical lab applications.
Please be aware that the HettCubes are currently available within the EU, Switzerland and Russia. Further countries will follow soon.
Features
At a glance display of: settings,
future programs and target/actual values, temperaure drops, events
– real-time calender
– More individual settings: Flexible door alarm, asymmetric tolerance band
– Three different power failure scenarios
– Logbook: records of every door opening, events, alarms and operating hours
– Language options EN, DE, FR, ES
– Wide range of program functions: Start after time, start after temperature, standstill segment
– Programs and temperature settings transferable to other HettCubes without additional software
– Interior made of high-quality stainless steel
Special accessories:
– Shelfs and racks for storage of samples
– shelf for Petri Dishes
– tightly welded HTS drawers (various heights)
Highlights
– One-hand operation without additonal inner door
– 4.3 inch touch displayfor intuitve operation
– automatic door closure with magnetic seals, door orientation can be easily changed
– low noise level of ≤ 44 dB(A)
– TÜV certified
– Factory certificate HettCert with 9 measuring points according to DIN 12880:2007-5 standard
– HettCube without cooling requires only 1°K (1 °C) above stable ambient temperature
– No interior fan
– Model variants with IVD approval incluiding DIN 62304 standard
– Inclusive: 1 standard shelf and 1 HTS shelf with telescopic rail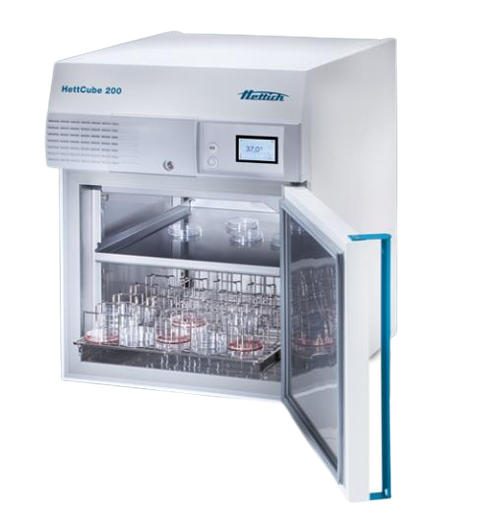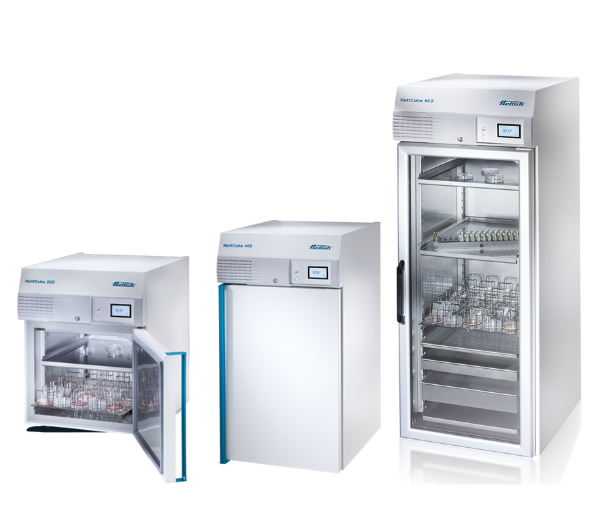 Product Enquiry