DURATHERM S -66C to 366C Thermo Transfer Fluid 5-Gallon (18.9L)
A silicone based fluid that is ideally suited for high oxidation or completely exposed systems. Duratherm S is virtually impervious to oxidation at temperatures under 204C (400F) and offers superior protection from fluid degradation. Duratherm S is best suited for applications not prone to contamination or leaking.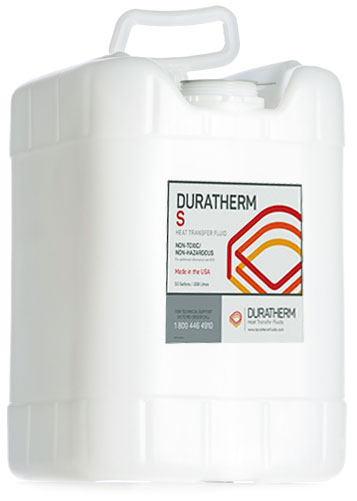 IMPORTANT!
DO NOT USE THIS FLUID IN ANY EQUIPMENT WITH SILICONE GASKETS OR TUBING, INCLUDING TYGON TUBING.
THIS FLUID IS NOT COMPATIBLE WITH ACROSS INTERNATIONAL C30 SERIES RECIRCULATING CHILLERS.

Product Enquiry