Welch 22 CFM CRVPro 30 Direct Drive Rotary Vane Vacuum Pump
The new CRVpro family of direct drive vacuum pumps offers increased reliability and longer service interval vs. other direct drive rotary vane vacuum pumps. The CRVpro family consumes up to 36% less oil than comparable pumps.

Benefits
Runs 10C cooler than comparable pumps. Slows corrosion.

Has a 40% larger oil capacity than comparable pumps. Dilutes aggressive chemicals.

Has a chemical resistant coating in the oil case and pump module. Protects non-moving parts.
The CRVpro family includes all the features you'd expect in a direct drive rotary vane pump: gas ballast, forced oil lubrication, anti-suckback mechanism and thermal overload protection. Suitable applications include freeze drying, degassing, vacuum ovens and concentrators.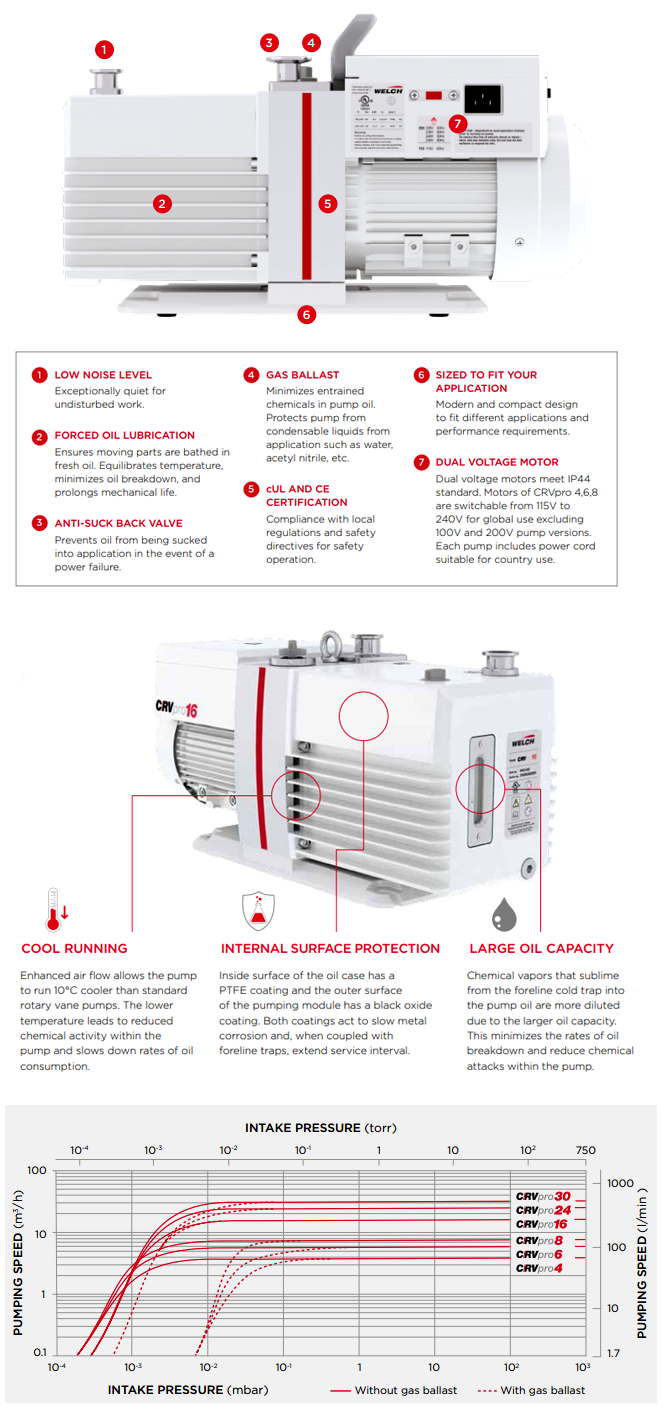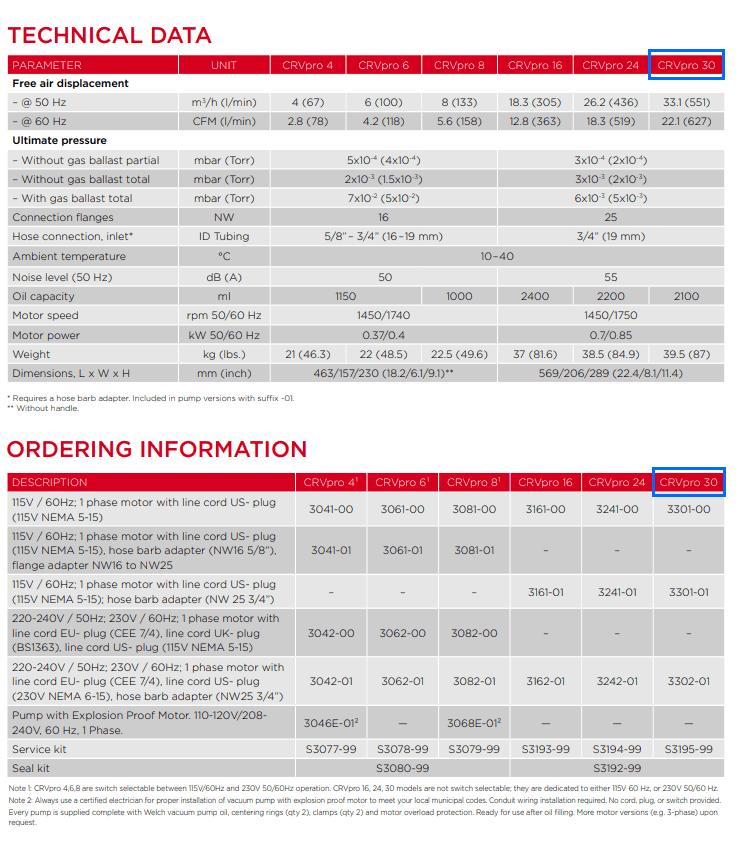 3241-01 is wired for North American 115V, 60Hz operation. Includes North American line cord, vacuum inlet hose barb suitable for gum rubber hose from 5/8″ to 3/4″ ID, and a charge of oil.
3242-01 is wired for European 230V, 50Hz operation. Includes 230V North American line cord, UK cord, and skuko cord, and a charge of oil.
Direct drive pumps are NOT recommended for filtration, aspiration, drying electrophoresis gels, or other applications requiring sustained operation above 30 torr.
Product Enquiry