Bel-Art Frigimat Cub Block Dry Ice Maker for On-Demand Use
Easy to set up and use, this Bel-Art dry ice maker is a compact device that saves the time and expense of receiving a dry ice delivery. Can be attached to a liquid CO2 cylinder (not included) equipped with a dip tube to produce a ready-to-use 250 to 350 gram block of dry ice in only a few minutes.
CO2 tank (required) NOT included.

Features

Economical block dry ice maker for on-demand use


Each 50lb. cylinder makes from 10-16 blocks of dry ice

Dry ice production can be viewed through the transparent polycarbonate body that secures without clamps, screws or tools ensuring easy removal of the solid block of dry ice and disconnection from the CO2 cylinder

Lightweight body is never as cold as the dry ice, even when filled; allows safe transport of the unit and contents when wearing appropriate gloves

Rugged nickel-plated "pigtail" connects it to the CO2 cylinder valve which is used to regulate gas flow

Operates at very low pressure (displayed on the built-in dial gauge); incorporates multiple pressure relief safeguards

Includes a 1.8m (6ft) nickel-plated copper connecting tube with standard CGA 320 thread coupling for easy attachment to a LCO2 cylinder
?
?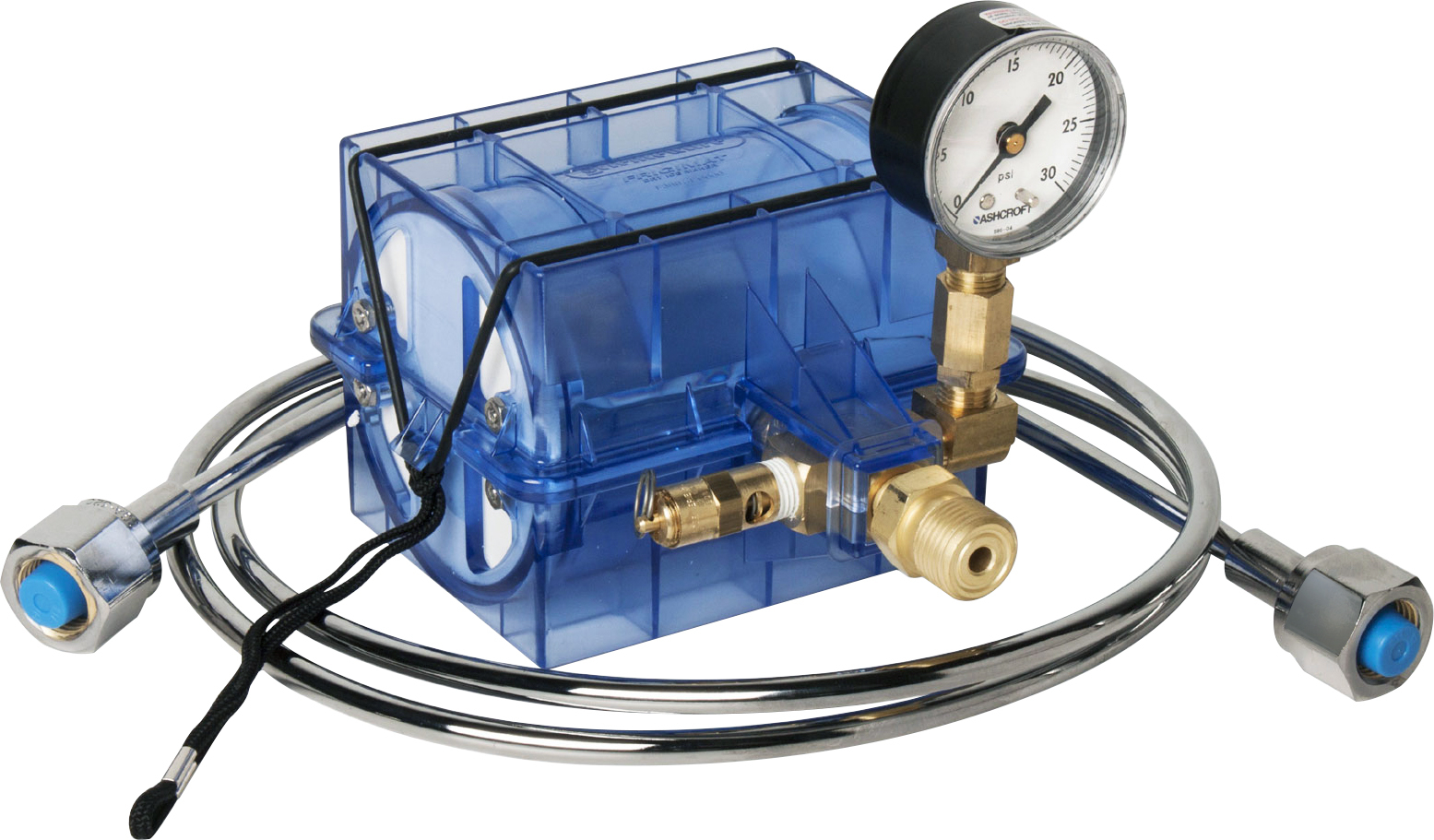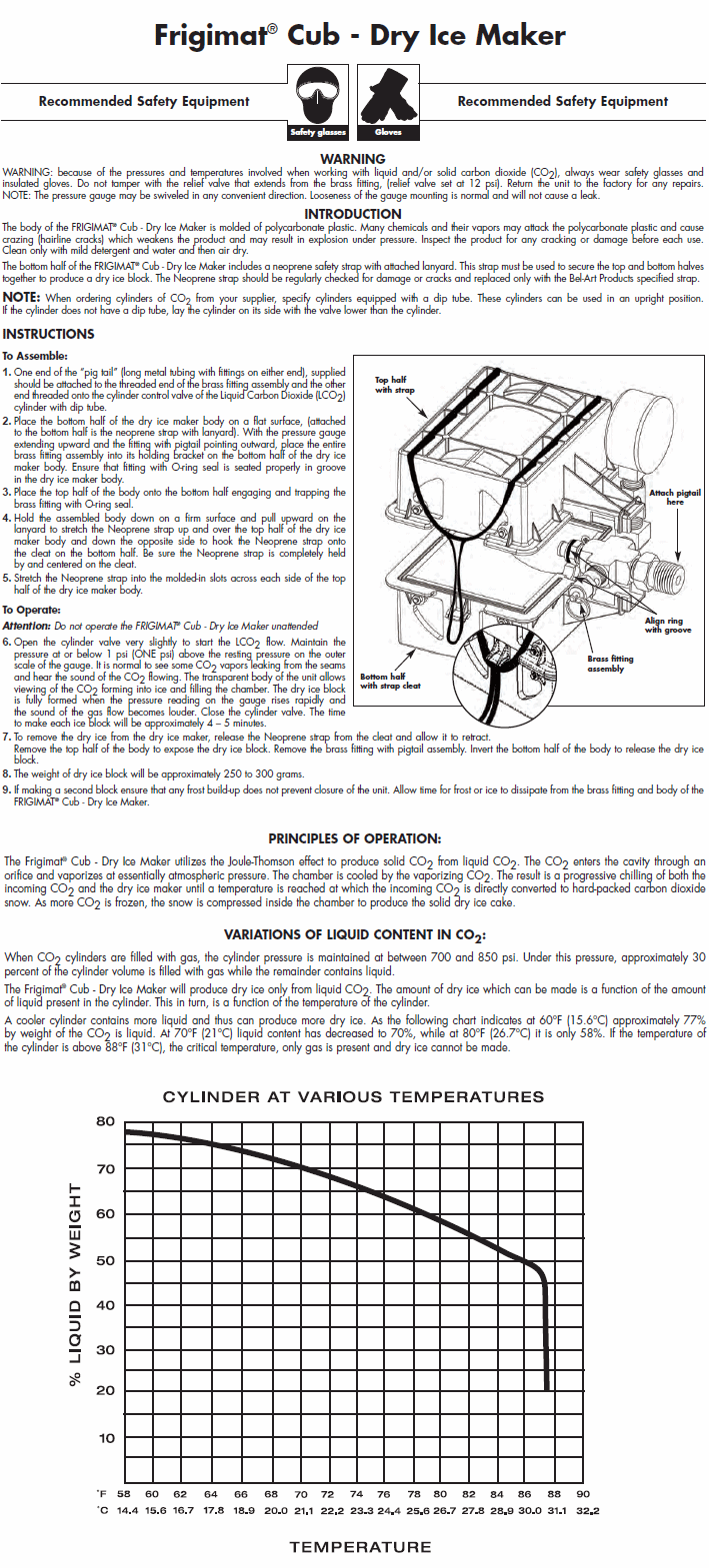 ?
Product Enquiry