Welch ChemStar 1400N 0.9 cfm 0.1 Micron Belt Drive 2-Stage Pump
The Chemstar or N series is a belt driven pump with a PTFE coated oil case, stainless steel valves and a nitrogen bubbler feature. It is used by labs with a nitrogen supply and allows the user to blow nitrogen through the oil case while processing extremely corrosive gasses.
Primary benefits of the 1400N ChemStar is the oil case is resistant to corrosion, which means cleaner oil. If an initiator gets past the trap and is ingested by the pump, the initiator will begin the polymerization reaction with the hydrocarbon oil. If oil is changed, more polymerized oil will remain bound to the oil case walls in a standard 1400, but will not bind to the PTFE of the Chemstar version. The PTFE lined oil case and superior chemical resistant seals and valves are always good to have for any process with unclean process emissions.
ChemStar belt-driven Vacuum Pump is designed to tolerate harsh chemical contamination. Vital pump parts are corrosion resistant. The large oil reservoir with PTFE surfaces dilutes contamination and the low pump rotational speed lessens friction to reduce operating temperature and chemical effects. PTFE surfaces, fluorcarbon gaskets and seals, Nitrogen purge to cool and degas oil. ChemStar system comes with Gold Oil, a synthetic lubricant designed to minimize effects of chemical contaminants.

The Welch ChemStar vacuum pumps are known for their ruggedness world-wide. These pumps have large oil reservoirs to dilute contaminants. Low pump rpm to reduces friction and wear while minimizing reservoir temperature to lessen chemical reactivity.

The Welch 1400N ChemStar belt drive rotary vane is a durable vacuum pump with a superior vapor handling capability. It offers an excellent ultimate pressure of 1×10-4 torr. These pumps are commonly used for vacuum furnace evacuation, backing turbomolecular pumps, backing diffusion pumps, rotary evaporation, refrigeration system evacuation, epoxy degassing, vacuum sterilization, backing mass spectrometers, freeze drying, vacuum centrifugal applications, vacuum distillation, space research, and other vacuum processes. These Welch 1400N ChemStar Belt Drive Pumps have a pumping speed displacement of 0.9 CFM.

https://welchvacuum.com/products/duoseal-1400N
Features
– Low rotation speed for longer service life
– Vital parts corrosion resistant
– Large oil reservoir dilutes contaiminants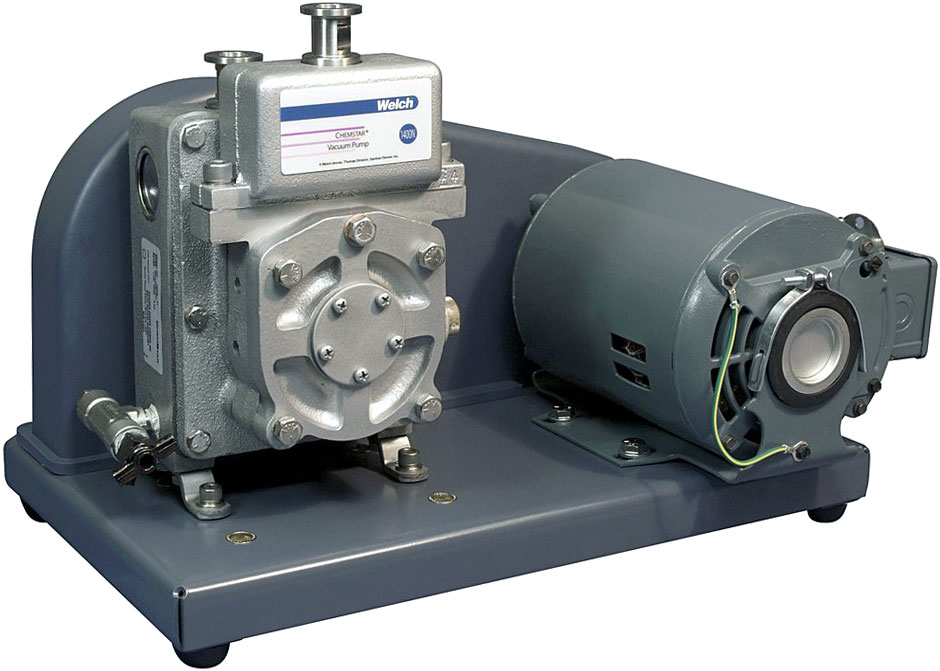 Specifications
| | |
| --- | --- |
| Electrical requirements | 110 Volts 50/60Hz single phase, 1/3 HP 250 watts |
| Type | Belt-drive rotary vane mechanical vacuum pump |
| Application | Rotary evaporation/distillation |
| Pumping rate | 0.9 cfm |
| Oil capacity | 0.62 quart / 0.6 liter |
| Ult. vacuum pressure | 0.1 micron |
| Motor speed | 580 rpm |
| Intake ID (vacuum connection) | 7/16 inch |
| Intake/exhaust thread size | NW16 / KF16 |
| Adjustable vac./gas ballast | Yes |
| Pump dimensions (LxWxH) | 17.8 x 9 x 12.6″ |
| Shipping dimensions (LxWxH) | 20.5 x 13.8 x 14.5″ |
| Pump weight | 70 Lb |
| Manual | Click here to download |
| Compliance | CSA |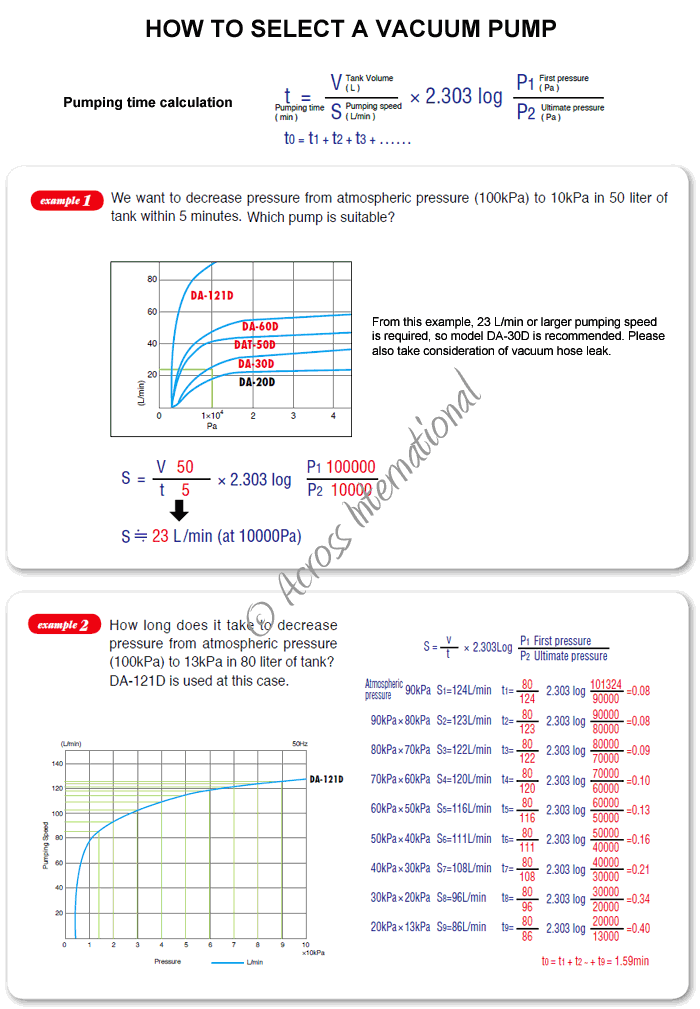 Standard package
| | | |
| --- | --- | --- |
| Part description | Quantity | Part image |
| Welch ChemStar 1400N DuoSeal belt drive rotary vane dual stage pump | 1 pc | |
| KF16 to KF25 flange adapter | 1 pc | |
| KF16 clamp and centering ring | 1 set | |
| User's manual | 1 pc | |
Product Enquiry