Binder 1 cu.ft. Incubator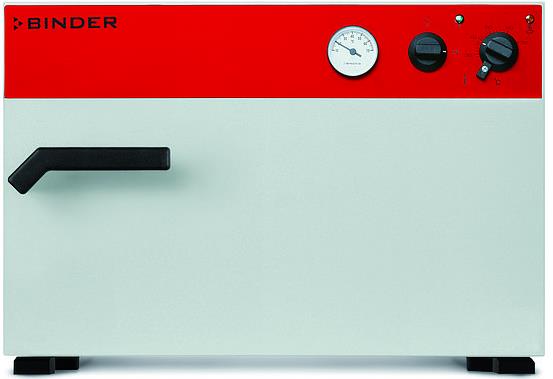 Incubator with mechanical adjustment for optimum incubation
The BINDER B series features incubators with mechanical adjustment. The high quality standards and technical equipment make these incubators a fantastic solution for stable incubation processes, allowing optimum incubation of microbiological cultures and delivering reproducible results even under high batch throughputs in long-term operation.
The BINDER incubator with mechanical adjustment operates within a temperature range that can be set between 30 °C and 70 °C, and the chamber is fitted with a hydraulic/mechanical thermostat and two chrome-plated racks. The incubator inner door is made from tempered safety glass, guaranteeing a stable atmosphere.
Incubator with mechanical adjustment for a reliable solution
With the Classic.Line, BINDER has a whole range of incubators alongside the incubator with mechanical adjustment, including the BD series incubators with natural convection and the BF series incubators with forced convection. Whichever BINDER incubator you choose, you can be sure you will be getting a safe and reliable solution for your incubation processes.
The incubator with mechanical adjustment is manufactured in BINDER's own plant in Germany – just like all of the company's other incubators. They all have an impressively robust »Made in Germany« quality, combining state-of-the-art technology with precision.
Benefits
Safe and reproducible results even under high batch throughputs in long-term operation
Inner glass door for a stable atmosphere
Important characteristics
Temperature range: 30 °C to 70 °C
Hydro-mechanical thermostat
Inner door made of tempered safety glass
2 chrome-plated racks
stackable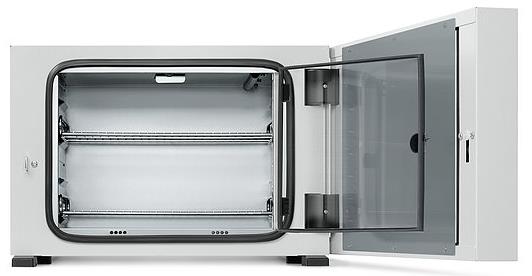 Product Enquiry