Ai 6″ Stainless Turnkey Thin Film Distillation Gen 2 ETL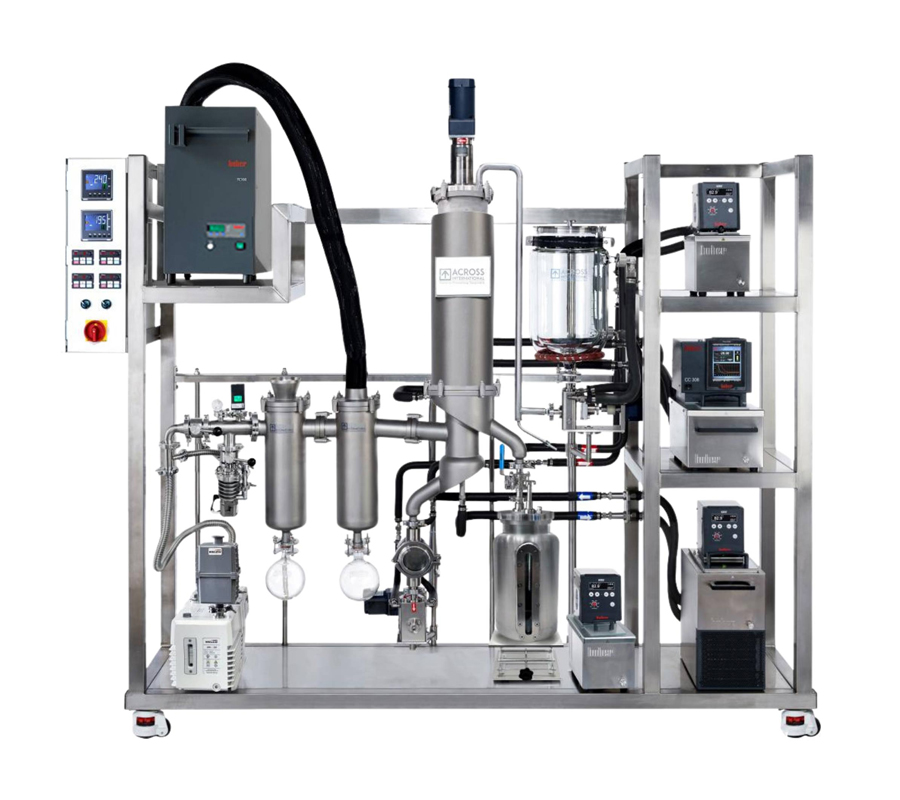 PRICING INCLUDES ON-SITE INSTALLATION WITHIN CONTIGUOUS US.

Continuous distillation, a form of distillation, is an ongoing separation in which a mixture is continuously (without interruption) fed into the process and separated fractions are removed continuously as output streams. Distillation is the separation or partial separation of a liquid feed mixture into components or fractions by selective boiling (or evaporation) and condensation. The process produces at least two output fractions. These fractions include at least one volatile distillate fraction, which has boiled and been separately captured as a vapor condensed to a liquid, and practically always a bottoms (or residuum) fraction, which is the least volatile residue that has not been separately captured as a condensed vapor.
Ai STAINLESS STEEL THIN FILM DISTILLATION SYSTEM FEATURES
Jacketed main evaporator body increases efficiency and protects user from high surface temperature


High precision PTFE rollers (or blades) and inner stainless steel surface allow a complete and uniform thin film on the heated surface and leave minimum process residue

Easy accessed low-placed jacketed material feeding flask

Improved simple design jacketed feeding tube for easy maintenance

Pre-installed cooling/heating tubing with fluid direction labels and M16 ports

Driving motor with magnetic coupling sealing ensures a high vacuum level

Constructed with stainless steel and Viton gaskets for ultimate corrosion resistance

Auto delay safety circuit for diffusion pump cooling

Heavy-duty stainless steel frame with swivel casters and leveling feet for mobility and stability

Redesigned drain port with sight glass for easy cleaning and maintenance.

Installation included in the price within contiguous 48 US states

Cold Traps are only suitable for use with dry ice or a cold finger chiller such as an IP-80 or TC100/TC100E. Always wear proper PPE when handling dry ice.

ETL tested to UL and CSA standards
CAUTION!
Never fill circulated heaters or chillers with water, always use Ai or manufacturer's recommended fluid

Always leave ample fluid space in heater reservoir to allow fluid heat expansion

Always keep system vacuum passage or drain valve open when heating up circulation jackets

Always make sure your vacuum pumps and diffusion pump fluid is clean and within limits

Across International 6″ Stainless Steel Thin Film Introduction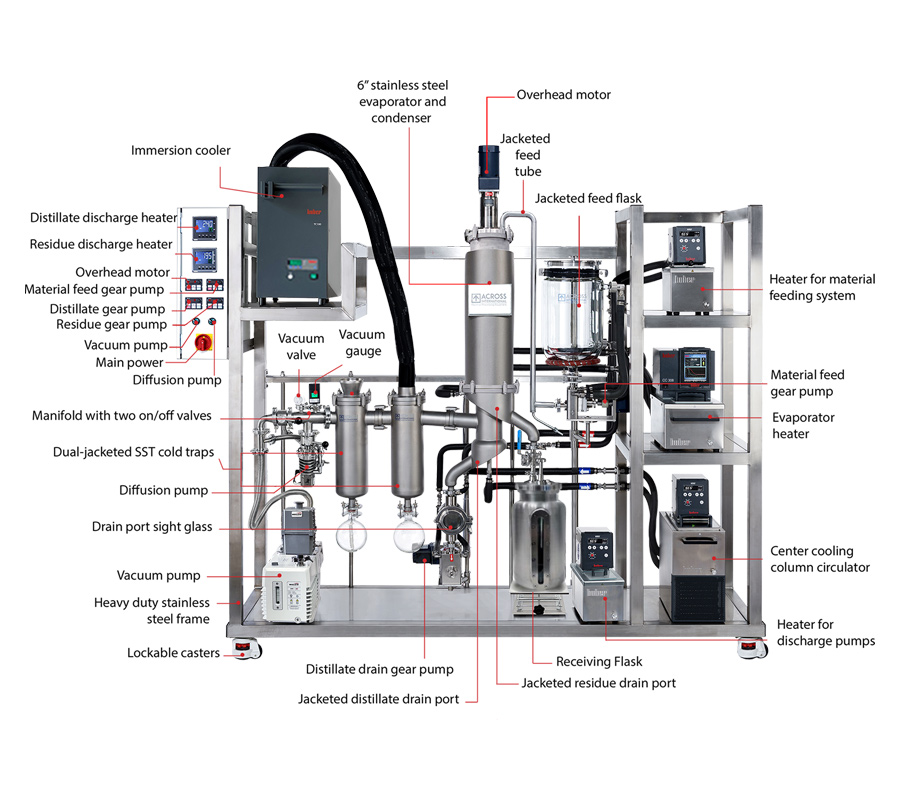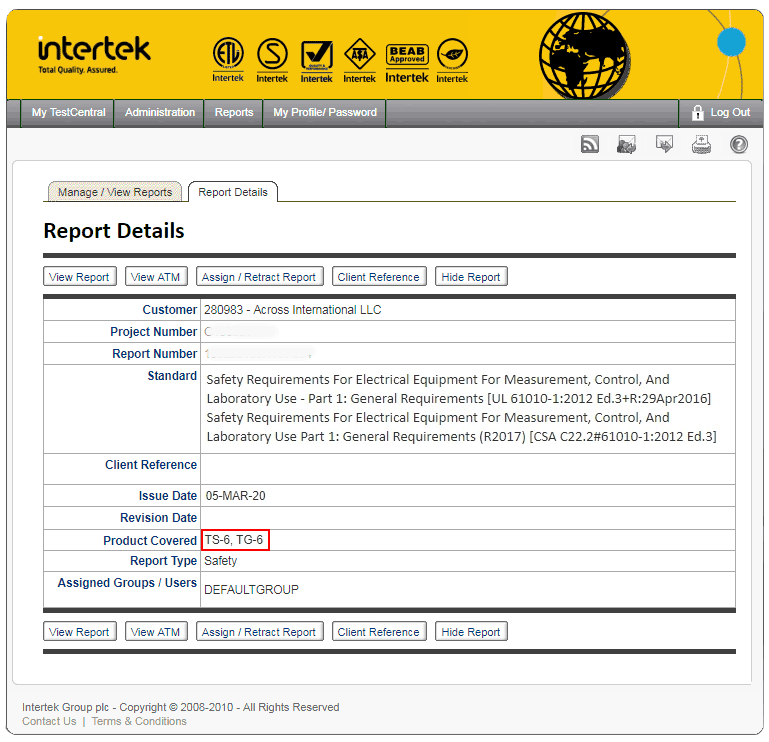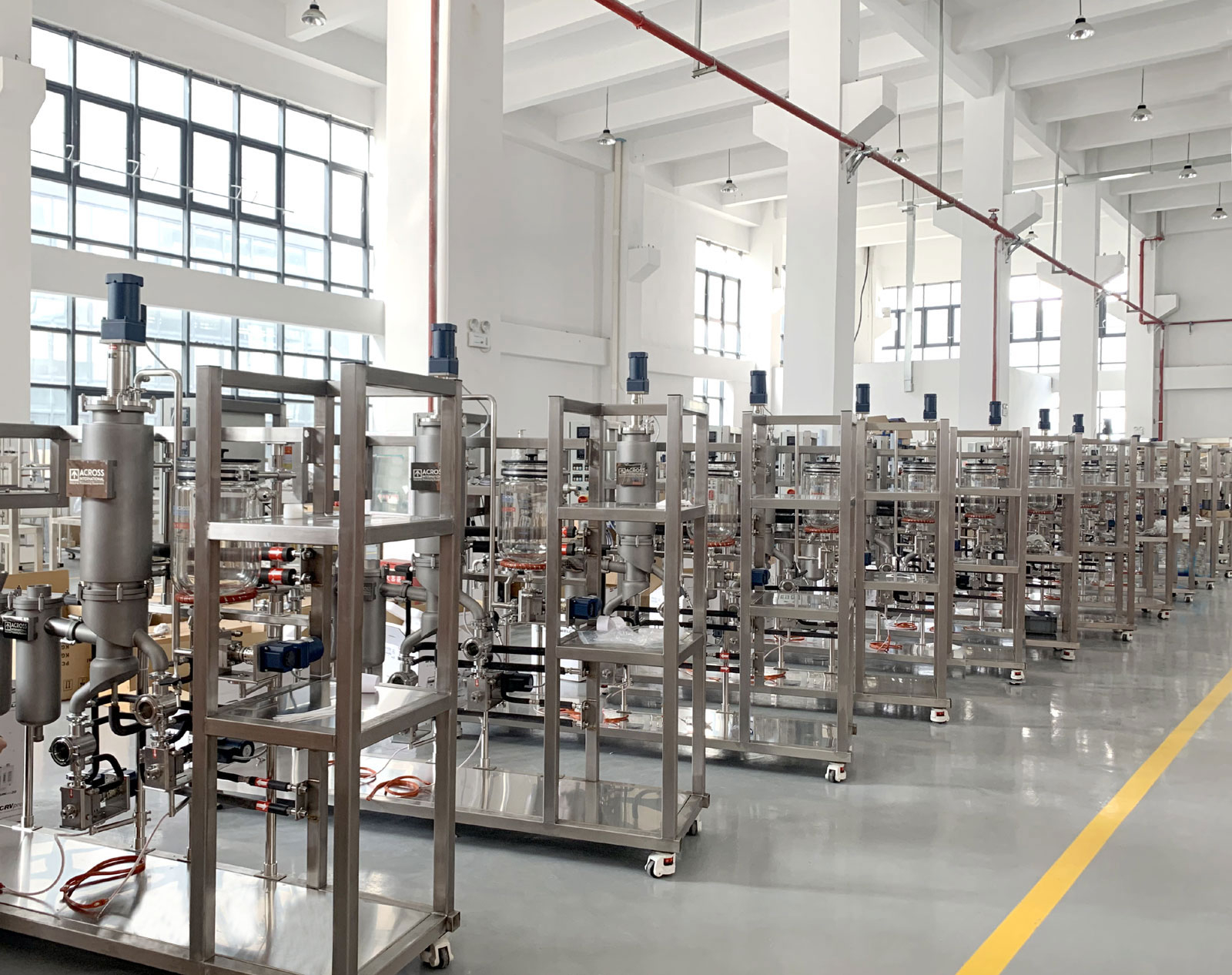 Product Enquiry