Ai 2L Heavy Wall Short Path Vacuum Jacketed Distillation Head
Ai heavy wall 2L short path distillation head with vacuum jacket.
Features
Heavy wall for durability

Boil

ing flask and distribution port: 24/40 joint

Vacuum jacketed

Five sets of vigreux

Thermo probe port: 14/20 joint

Recirculating fluid port: GL-16 adapter


Glass material: high borosilicate glass 3.3
Glassware does not have warranties. Glassware may have minute blemishes that will not affect the function. If you believe there are imperfections on your glassware, please contact us. We check all our inventory and make sure no defective glassware is sent to our customers.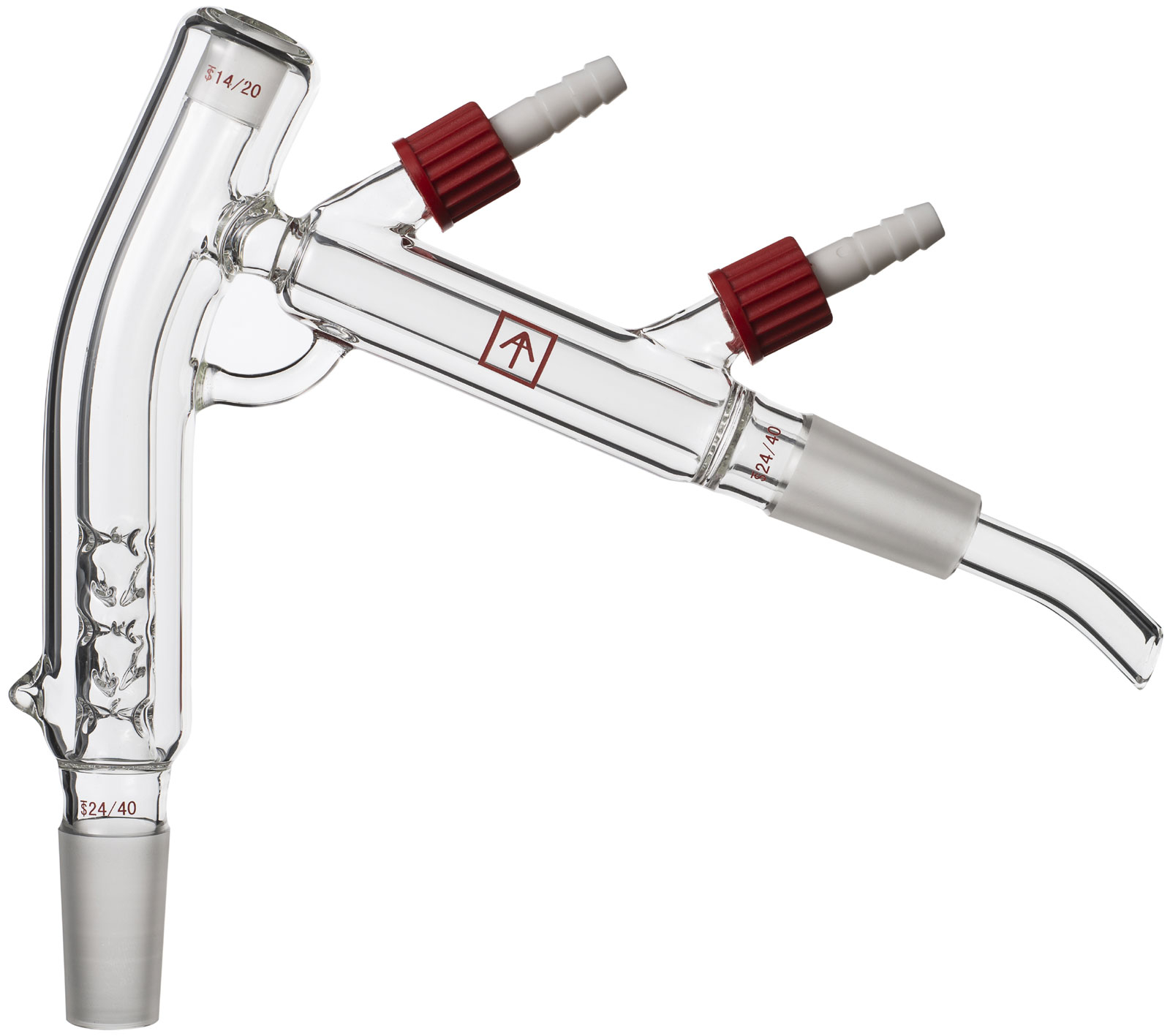 Product Enquiry