THE DESIGN BEHIND THE Bead Bath
Lab Armor Bead Baths were specifically designed to work with Lab Armor Beads to optimize their performance.                    
Uniform Temperatures
It's all about a good design.  With Bead Bath designed specifically for beads, temperatures are consistent and uniform everywhere in the bath. Thermal uniformity is  +/-1.0 at 37ºC.
Always On
It's always on, ready to use. You never need to turn it off. There is nothing to evaporate. It's just like a trusty always-on incubator. Unlike a standard bead-filled water bath, Bead Bath allows you to achieve a new set temperature quickly, without long warm-up delays, so you can make fast adjustments.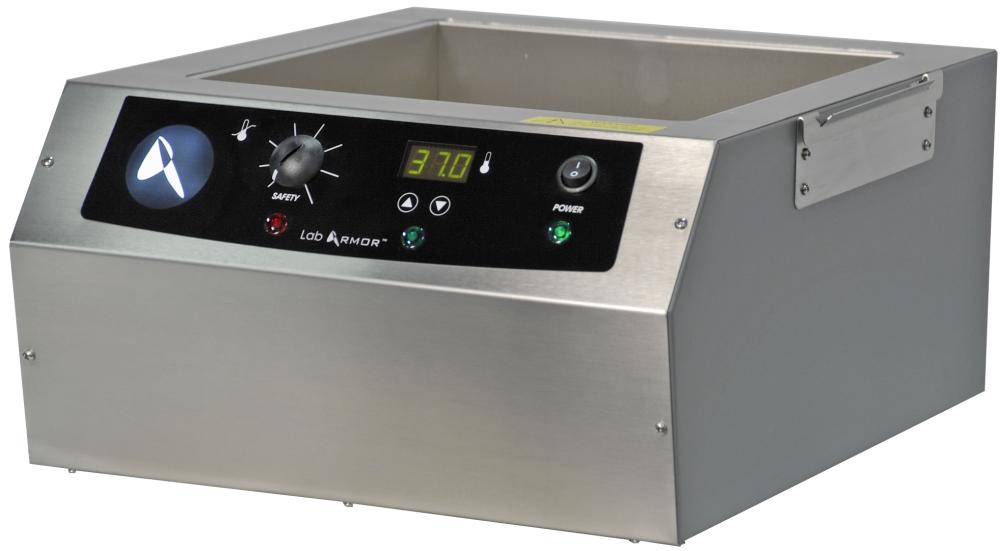 Stays Clean
Contaminated samples and reagents result in distorted data and unpredictable outcomes. Reduce the risk of contamination, achieve reproducible results and have greater confidence in your work.
Saves Time
Bead Bath makes using the bath easy. The bath always stays on, so you don't have to plan around warmup times. You don't need to worry about burnout either because there is no water to evaporate.
Stays Organized
Unlike water baths that require racks, floats, and bottleneck weights, Bead Bath naturally holds things in place without accessories. So no more floating accidents.
Why use a bead bath?
Thermal beads (in place of oil or water) reduce the dangers of fire, contamination, and lack of temperature control. They're the perfect option for heating vessels in a constant, stable environment with a broad temperature range of -80°C to +180°C.
Traditional water or oil baths cannot retain heat for long, and they create condensation, which can not only be messy in the lab but can also cause bacterial growth.
Waterless laboratory bead baths reduce the chances of contamination, have a quick heat-up time, and provide much higher thermal retention than water. Plus, bead baths never evaporate which improves temperature performance and saves energy.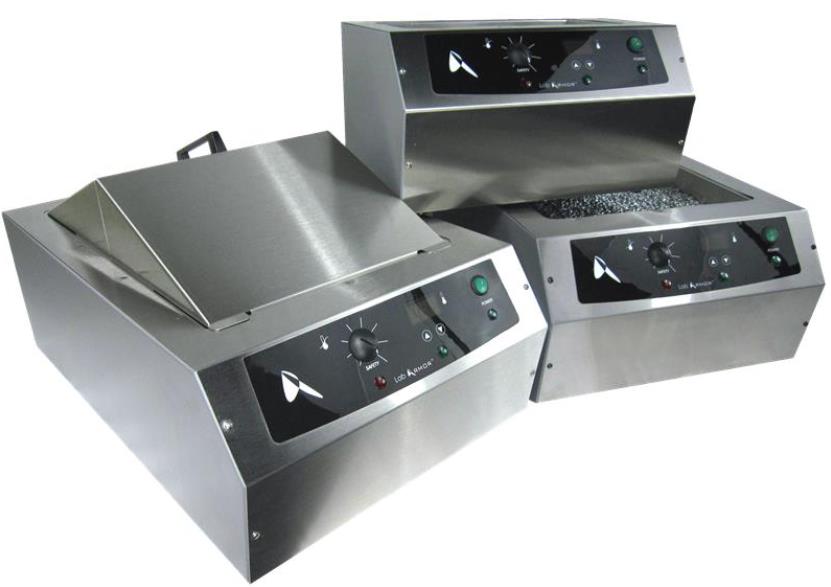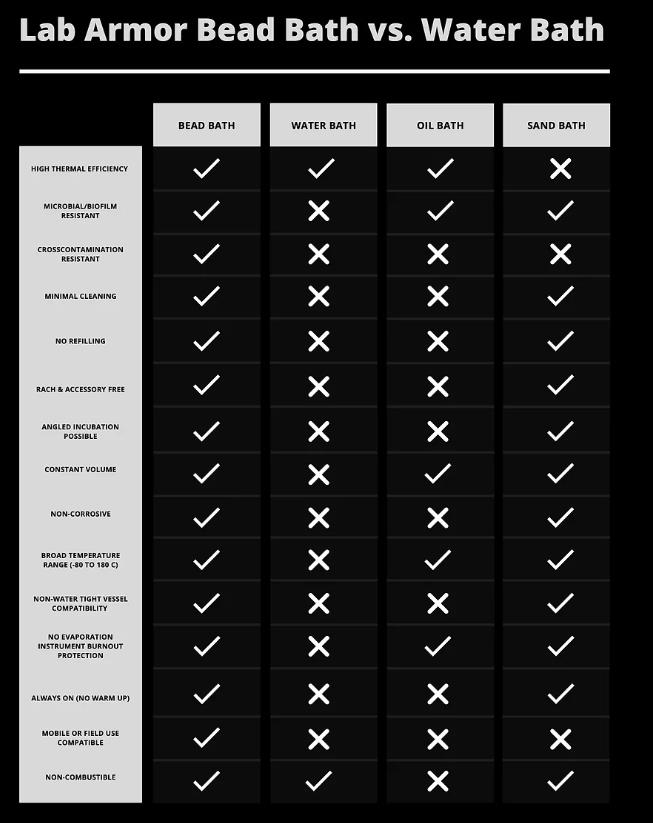 Product Enquiry