Edwards E2M80 57 CFM Dual-Stage High Capacity Vacuum Pump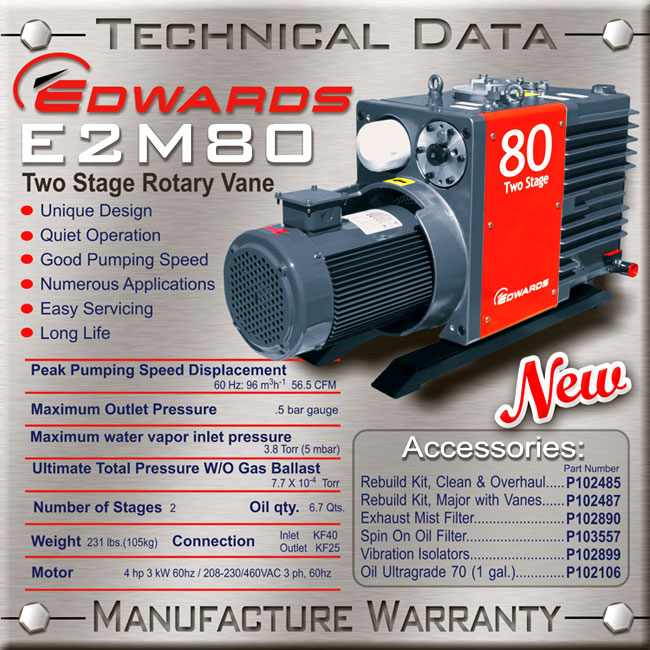 Brand new Edwards E2M80 high capacity vacuum pump with one year manufacturer warranty from Edwards.

https://shop.edwardsvacuum.com/products/a36504940/view.aspx
Overview
Edwards E2M series two stage oil sealed rotary vane vacuum pumps are renowned for their high ultimate vacuum, rapid pumping speeds, quiet operation and ability to handle water vapour. These direct drive rotary vane pumps are inherently compact and vibration free, and with their finger-proof fan and coupling housings they offer excellent operator protection.
A comprehensive range of accessories is available to allow use on a wide variety of vacuum applications.
Supplied with Ultragrade 70 Oil. Fomblin must be purchased separately for PFPE prepared pumps E2MFX.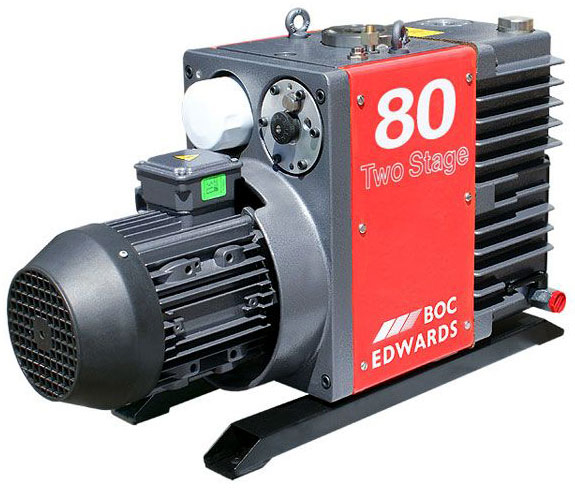 Technology
Reliable system protection devices: Every pump has protection devices to prevent oil and air suck-back into the vacuum system if the pump stops while under vacuum. A variety of protection devices are used, depending on the pump size and cost, but emphasis is always placed on reliability and simplicity. When you use gas ballast on some of the pumps, you must use a solenoid operated gas ballast control valve to prevent air suck-back.
Positive Pressure Oil Lubrication: The EM pumps incorporate a well proven positive pressure oil lubrication system which as been developed by Edwards to ensure correct lubrication in all duty modes and particularly to prevent oil starvation with high gas loads.
An integral oil pump ensures that a more than adequate oil flow is pumped throughout the stator/rotor assembly at all times.
This oil lubrication system means that the level of oil in the reservoir is less critical than with other pump designs. All pumps can operate with oil levels as low as 50-70 of the maximum. A full length, easily visible oil level sight glass allows you to conveniently monitor the oil level.
Gas Ballast Facility: The EM pumps have a gas ballast valve. The valve is used to introduce a suitable gas into the stator during the compression stage: this prevents condensation of vapors inside the pump, dilutes and ejects corrosive gases and purges the oil of gases and vapors. Therefore, the use of gas ballast reduces oil degradation and pump corrosion.
Low Noise Levels: The EM pumps maintain Edwardss reputation for quiet operation pumps with a typical noise level of 70 dB(A).
Pumping Systems: The EM pumps, with suitable accessories, can partner a variety of other types of pump in vacuum systems for industry and for research. A special feature of the E2M80 is the central vacuum inlet which enables you to fit a mechanical booster pump with a minimum overhang, to create compact combination pumping systems.
Easy Maintenance: The advanced lubrication system allows the EM pumps to work with wide oil level tolerances, which reduce the need to top-up the oil.
All EM pumps are constructed with internal dowels, which reduce the need for skilled setting of tolerances, when the pump is dismantled. The pumps are designed so that all key components are easily accessible. The exhaust valve seals and oil distributor seals are exposed after the top cover is removed. The shaft seal can be replaced quickly without stripping down the pump.

Applications
Vacuum metallurgy processes

Thin film coating technologies

Pharmaceutical freeze drying

Refrigeration and air conditioning system evacuation, drying, and backfilling

Transformer and cable drying and impregnation, insulating oil treatment plant

Cryogenic vessel evacuation

Vacuum drying and distillation in chemical industries

Semiconductor device manufacture

Backing pump for high vacuum applications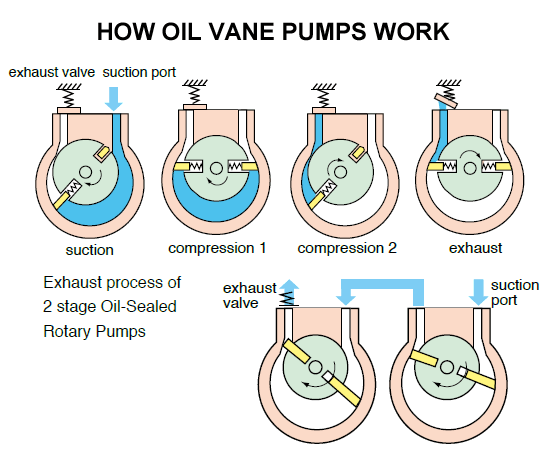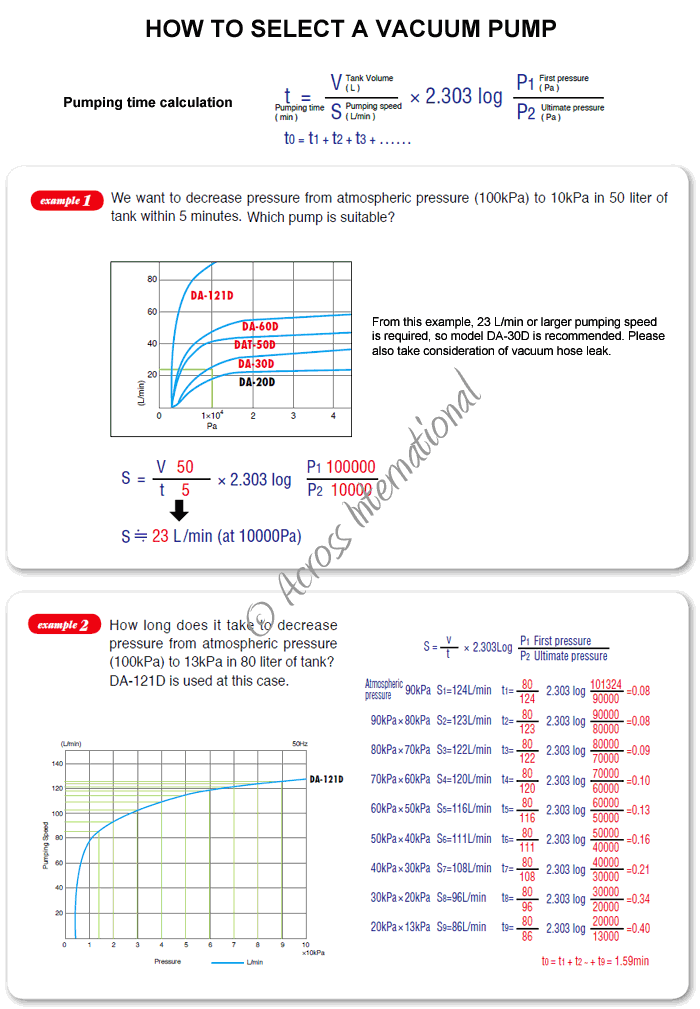 Product Enquiry