Bel-Art Frigimat EZ Block Dry Ice Maker
The Frigimat eliminates the need to buy large quantities of dry ice when only a little is needed. It employs the Joule- Thomson effect to produce a solid 454gm (16 oz) block of dry ice in one to two minutes, and the block can be removed in just 30 seconds.
CO2 tank (required) NOT included

Features

Brass relief valve safely vents excess gas

Each 50lb. cylinder of liquid CO2 with a dip tube will make 8 or 9 blocks of dry ice, each measuring 8.5cm (3?") x 11cm (4?") long

Made of epoxy-coated steel with an aluminum ice chamber and brass valves with four non-skid rubber feet

Includes a 1.8m (6 feet) nickel plated copper connecting tube with standard CGA 320 (0.830″-14) thread couplings for easy attachment to an LCO2 cylinder

Dimensions: 30 x 17 x 13cmH (12 x 6? x 5″); shipping weight: 5.5kg (12lbs)
?
?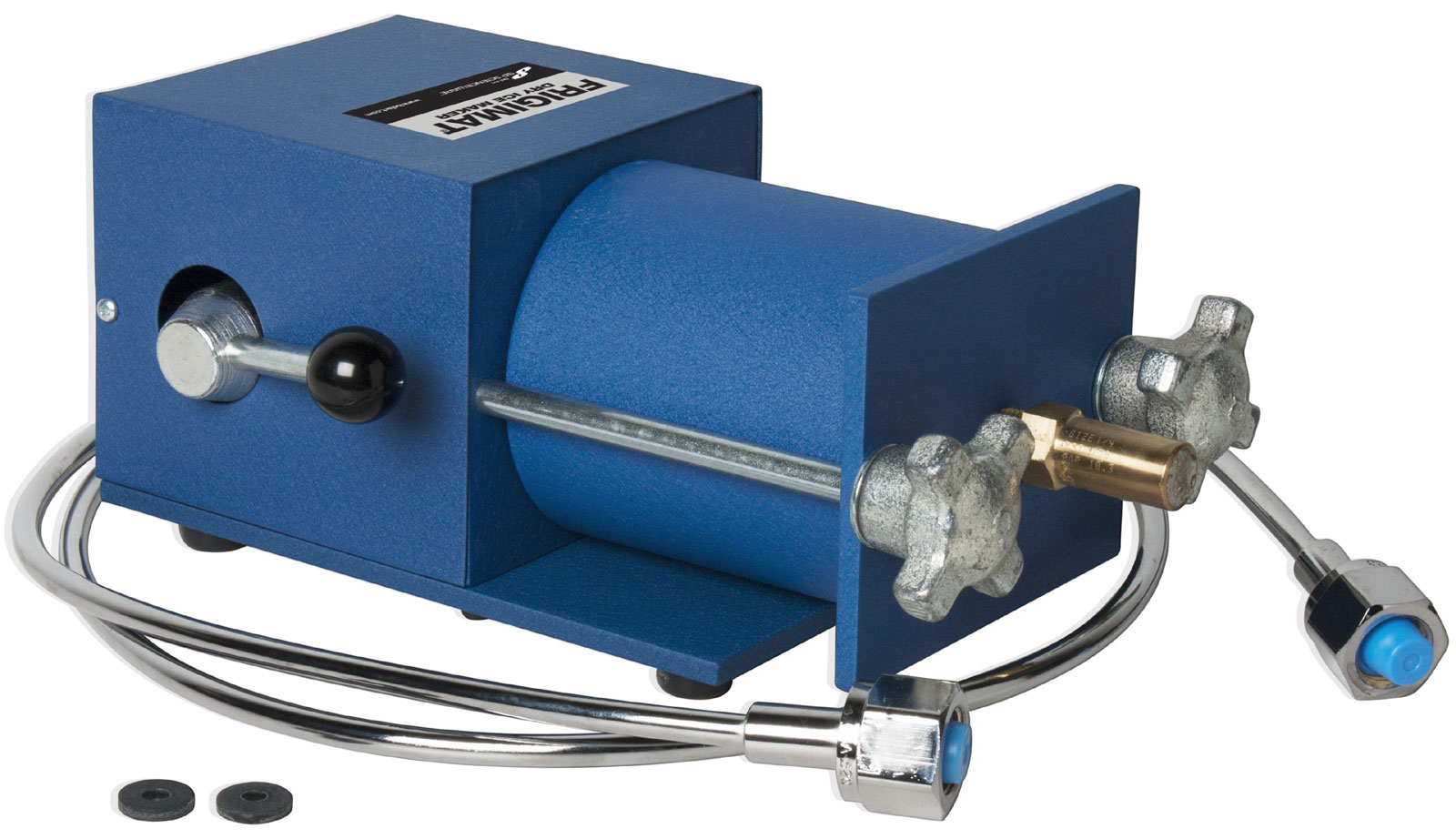 ?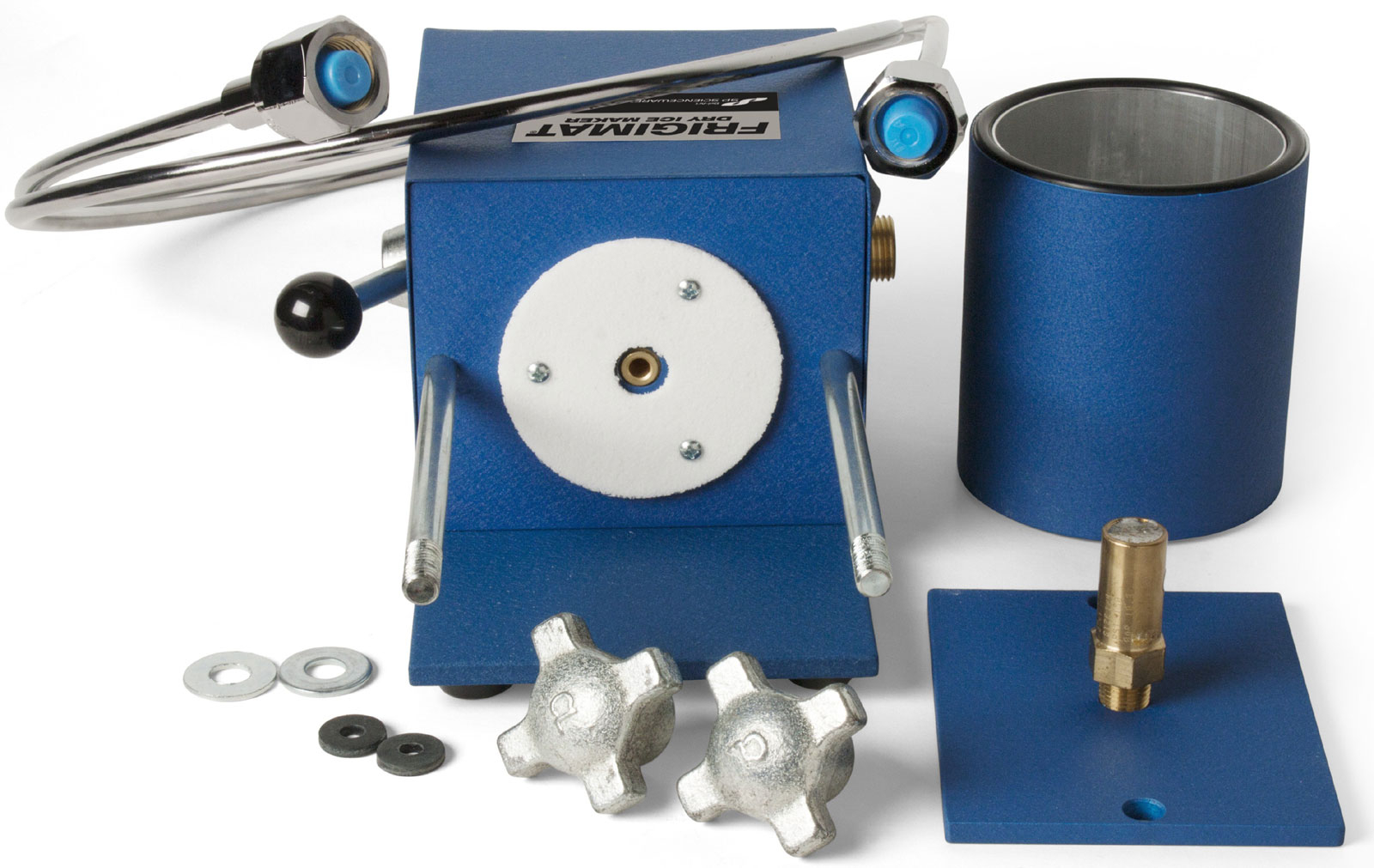 ?
?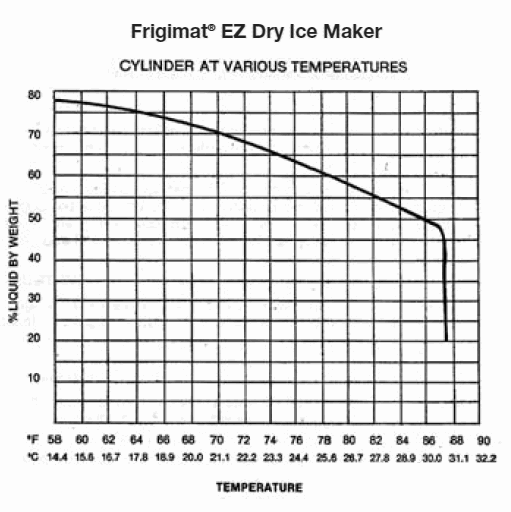 ?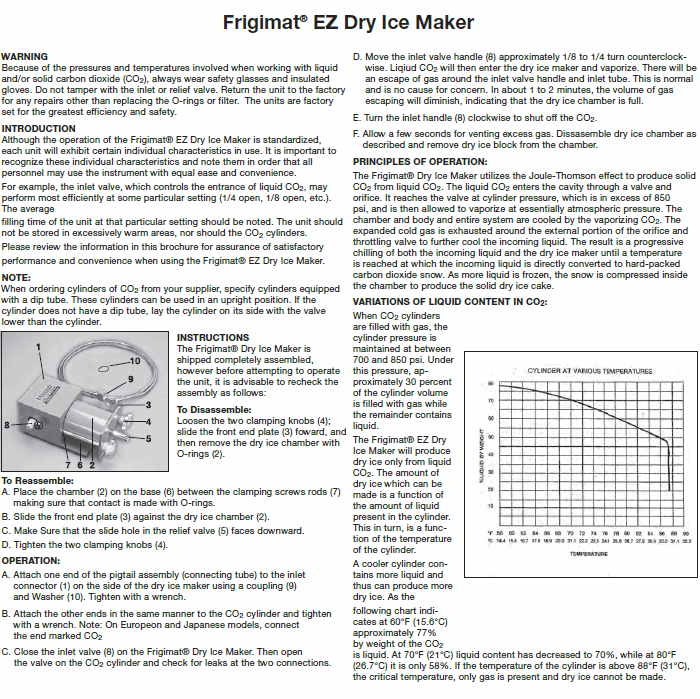 Product Enquiry